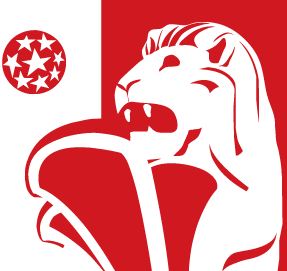 Categories for 2012 Edition.
In addition to the U14s and U18s category, SingaCup 2012 will incorporate the Male U12s and Female U18s category!
History in the making…
SingaCup is an international youth football tournament co-organized by Dynamique Konzepts Pte Ltd and Joji. The inaugural edition premiered from 7 – 11 Nov 2011 in Singapore. The 2nd edition will kick-off from 5 Nov 2012 – 9 Nov 2012.
Singapore, the Lion City…
Singapore is a multi-cultural, cosmopolitan and sophisticated tropical island which offers a range of fascinating attractions to arouse your senses. Situated in South-East Asia, Singapore is one of Asia's finest holiday cities. A unique island that is rich in color and contrast; an one-of-a-kind blend of both Eastern and Western cultures.
The future at your feet…
Football is a language that every community and child understands and speaks, remarkably one of the best ways to unify communities and people. The Singa Cup promises to bring the world at your feet – One destination, Maximum opportunities. This tournament promises your team a rewarding football experience in 2012.
What to expect:
1. Minimum 4 games per team, regardless of results
2. Local and international opponents
3. Officials Night
4. Awards Presentation
5. Opportunity to be talent-scouted
6. Challenge Trophy for Championship winners
7. Medals for players of 1st, 2nd and 3rd placed
8. Trophy for Top Goal Scorer
9. Trophy for Most Valuable Player
10. Commemorative T-shirt & Participation Certificates for all participating players
11. Isotonic drinks / water provided for all matches
12. Team photos*
13. Airport Meet and Greet*
14. Resort / Hotel Accommodation*
15. Two-way Transportation from hotel to match venue*
16. Tours & Sighting Singapore*
17. Friendly games*
*On teams' requests at additional costs